Chief Justice Nominee Martha Koome's complete name is Martha Karambu Koome and at work she is called Lady Justice Martha Karambu Koome.
She is 61 years old and was born in Meru County, Meru district. She holds a law degree (LL.B) from the University of Nairobi and a law master's degree (LL.M) in Public International Law from the University of London.
Judge Koome was designated Judge of the Court of Appeal in January 2012. Before the appointment to the Court of Appeal, she had served as a Judge for more than eight years and specialized in legal matters for a very long period of time.
Judge Koome has over 26 years of experience as a law expert, as a Judge of the High Court, and as a Judge of The Court of Appeal. Martha started her law career in a private institution in the year 1988, where she prevailed very well to thereafter running the best women law firm at that point in time.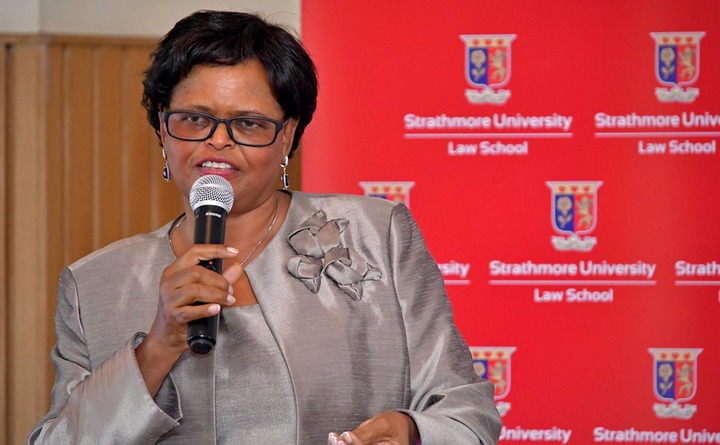 While running the private practice, Judge Koome safeguarded Human Rights and mostly focusing explicitly on Gender Rights. She would also represent political prisoners and people accused of politically induced offenses during the political time of one-party rule.
She was one of the attorneys who effectively partook in the change of section 2A of the Kenyan Constitution and for the Independence of the Kenyan Judiciary. Her rich experience in Law matters made her promoted as the most excellent competitor for the Chief Justice seat.
Martha is a married woman and is a mother to 3 already grown children.
---
Reader's opinions
---